At Eye Consultants of Texas, we know that LASIK surgery is a big decision, so we expect you to have lots of questions. As one of the most reputable LASIK eye surgery practices in the Fort Worth and Dallas area, we're here to help. In fact, your peace of mind is extremely important to us in providing the best LASIK experience possible. To help you get started, we've included here some of the most common things our patients usually want to know. If you have any further questions, please don't hesitate to call us.

Our LASIK Experience and Expertise
Eye Consultants of Texas founder Phillips Kirk Labor, MD, is known internationally and across the Dallas-Fort Worth Metroplex as an innovator in the area of LASIK surgery. He has remained at the forefront of LASIK technology with the patient's well-being in mind for safety and comfort, as well as results. In our state-of-the-art LASIK suite, Dr. Labor uses the advanced Intralase IFS™ Femtosecond Laser with VISX® technology. This delivers a truly "all-laser" procedure called iLASIK, designed to enhance your clinical outcome. More often than not, our patients are surprised at how quick and painless iLASIK is, and that they can see better immediately.
Dr. Labor is a member of the Refractive Surgery Alliance, an organization dedicated to the advancement of Refractive Surgery through education, research, management, and patient care.
Is LASIK really better than glasses or contacts?
Our patients often see better without their glasses or contacts than when they wore them before surgery. Now, consider the "nuisance" factor associated with wearing glasses and contacts. There's the need for regular checkups to update your prescription. Glasses can break, get misplaced, and downright be uncomfortable. You have to put contacts in, remove them, and use saline solution. Not to mention, you have to get on your hands and knees if one falls out. All of this can put a damper on work, sports, recreation, and life in general. Read some of our LASIK patient testimonials to see how we've helped free them of their day-to-day dependence on glasses and contacts.
Is LASIK cheaper than glasses or contacts?
On average, LASIK usually costs less than glasses or contacts over the years. Our fees are competitive with other reputable practices for LASIK across the Dallas and Ft. Worth area. However, we don't advertise cheap "come-on" pricing like you've probably seen, which often applies to very few people. We quote you an accurate, total price up front. We offer interest-free financing through Alphaeon and CareCredit with no upfront costs required, so you can have your procedure immediately with affordable monthly payments. Visit our financing page to learn more about these options.
What are the risks? How safe is LASIK?
Every surgical procedure comes with risks, and complications can occur. A thorough evaluation can certainly help minimize risk. This is when we learn about your medical history to see if you're a candidate for LASIK and to ensure the absolute best outcome. Since it received official FDA approval over a decade ago, LASIK safety has continued to improve. Our iLASIK technology is considered among the safest and has been shown to dramatically improve results over other technologies.
How long does LASIK last? Will I still need glasses?
LASIK isn't permanent. In some instances, you might still need glasses for reading or to see up close. The natural aging of the eyes can also have an effect, but you can enjoy clear vision for many, many years. The minimum age is 18 for LASIK surgery, and most people can have it performed well into their 30s, or even 40s. Our doctors will tell you much more once a thorough evaluation is performed.
Use our iLASIK Calculator to see how much you could save over wearing glasses or contacts.
If you're not a LASIK candidate, you may still be a candidate for laser vision correction through surface ablation techniques, such as Photorefractive Keratectomy (PRK). Or you may be a candidate for an implantable contact lens, such as Visian or Verisyse. Dr. Labor, or any of our doctors, can explain this to you in a way that's informative and easy to understand. Call our office in Grapevine at 817-410-2030 to schedule an appointment or schedule online.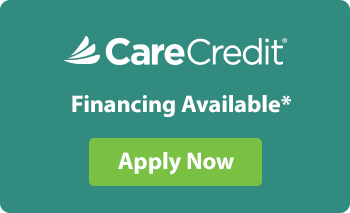 Save